Where to Find the Best Offshore Fishing in the Virgin Islands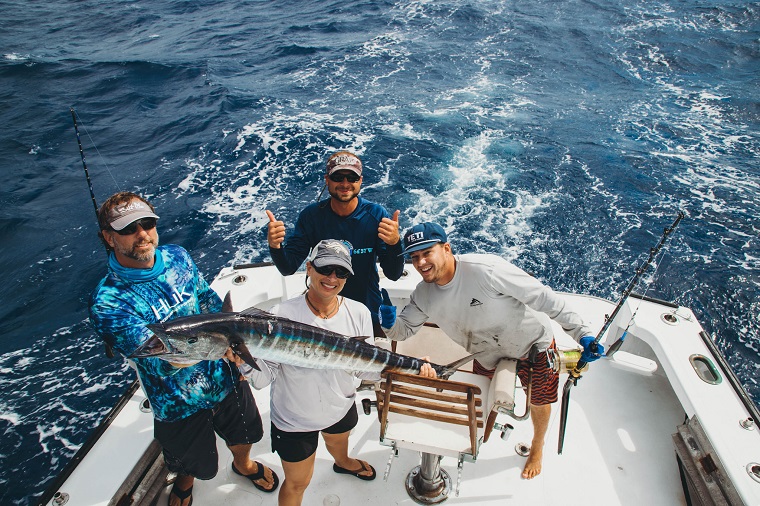 St. Croix has always been a fisherman's paradise, and for good reason. Besides the tropical locale with ideal weather, and the fantastic marine life, the island of St. Croix is surrounded by one of the world's deepest troughs just ¼ mile offshore, making it very easy to get into deep blue water quickly. In fact, 21 world records for fishing have been set recently in the Virgin Islands, a testament to the great success and exciting experiences held by anglers.
Deep Sea Fishing St. Croix: Working the Drop
Fishermen most often head to St. Croix for the drop. The drop has migrating schools of small fish, which attract Wahoo, Mahi Mahi, Billfish, Marlin, Tuna, and more. For best success, most skilled anglers bait their lines with lures, feathers, or ballyhoo, and troll back and forth across the 50-100 fathom depth contour. They typically watch the horizon for seabirds diving for small fish. These baitfish lead to the desirable larger catches.
Fishermen in St. Croix have been catching an exceptional number of fish this year. When planning your trip, aim for around a full moon time, as the data for successful catches favors full moons. After securing your boat charter, try to get out in the water between 8 am and 4 pm for optimal fishing. Another trick is to watch for is floaters, which attract the small baitfish, which will in turn attract the larger fish.
Billfish Tournament March 23-24, 2019
If tournaments are your thing, consider planning your trip to St. Croix around an upcoming tournament. The Billfish Tournament is a two-day event in March this year hosted by the Golden Hook Fishing Club. Fishermen often choose to work the drop, but also head east to Lange Bank in search of game fish.
Regulations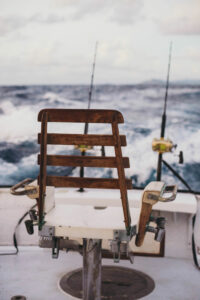 Part of enjoying the sport of fishing in St. Croix is knowing the rules that protect marine life. For instance, you must register with NOAA Fisheries. A permit is required in certain areas for recreational fishing. For additional size restrictions, type restrictions (such as those placed on billfish and swordfish), limits, and regulations, see the Commercial & Recreational Fishers' Information Handbook.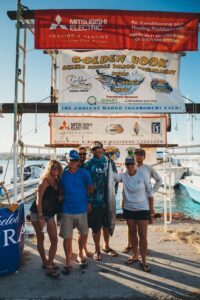 Ready to fish St. Croix? Caribbean Sea Adventures' own Betty Ann is a true fisherman's fishing boat that won the Golden Hook Challenge in 2018. She features a large open cockpit with fighting chair and stand up station, Garmin down-vu and clear vu sonar, marine head, the biggest Yeti coolers on the planet, and all the USCG safety equipment for COI passenger vessels. She's powered by a twin turbo Detroit Diesel 8V71 and is the only fishing vessel in St. Croix that can carry over 6 guests.